After some experimentation...we found a super green smoothie recipe that doesn't taste like grass!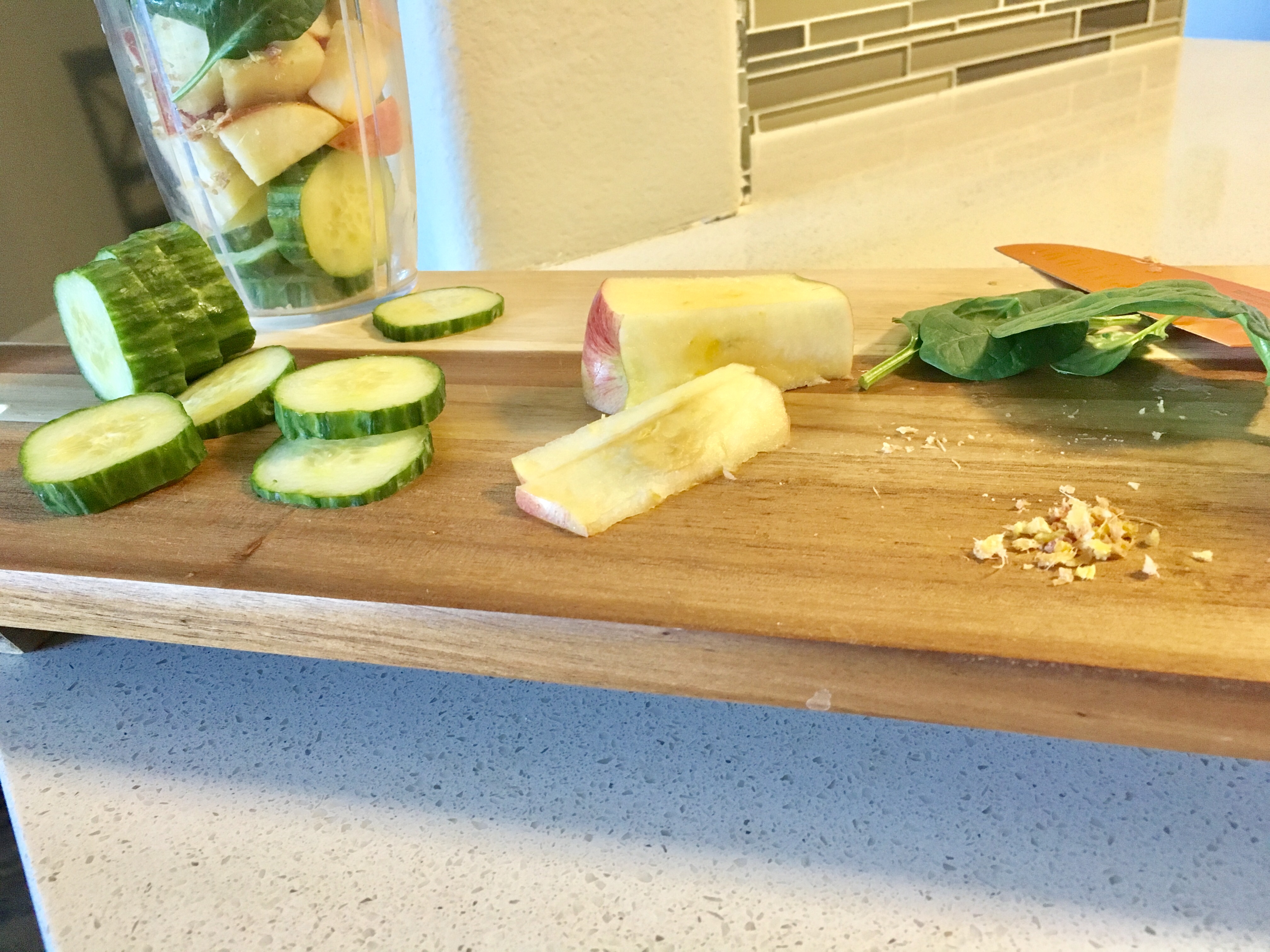 Here's what you need
-Cucumber.....
Don't let cucumbers fool you! In a smoothie you can barely taste them, but they are packed with vitamins, flush out toxins, improve skin, hydrate, and reduce the risk of cancer. Chop them up and add them to the blender
-Apple
Apples are extremely rich in important antioxidants and dietary fiber. These red treats also help keep cholesterol in check.
-Spinach
This healthy green is full of vitamins, antioxidants and minerals. Spinach has an extremely high nutritional value and is rich in antioxidants. It is a good source of vitamins A, B2, C and K, and also contains magnesium, manganese, folate, iron, calcium and potassium. Guess that's why they call it a super food!
-1/2 Banana
This ingredient is great for the texture of your smoothie and the added sweetness! Not to mention the potassium, fiber, and vitamin C. On top of that they help with digestion!.
-Ginger
Ginger is among the healthiest (and most delicious) spices on the planet.
It is loaded with nutrients and bioactive compounds that have powerful benefits for your body and brain. Ginger is known to work as an anti-inflammatory, helps improve brain function, fights infection, and for you ladies...it can reduce menstrual pain ;)
-Protein powder
This is definitely beneficial but optional. Vanilla flavor is the best for this mix!
Add some ice and water (or almond milk) blend and drink up the benefits.
Feel free to share your favorite smoothie recipe in the comments or on our facebook blog post!
Cheers!
#eatcleantraindirty