CELEBRITY CIRCUIT WORKS LA TESTIMONIALS
Josh Duhamel loves a good session here at Circuit Works in Los Angeles. Here's what this action/comedy actor had to say about his experience with us:
I'M TOO LAZY
"I'm too lazy to work out this efficiently on my own. At Circuit Works, the one hour flies by. It's all about staying athletic, flexible and strong. Plus it's incredibly effective; my ass has never been this hard. Thank you, Circuit Works!" ~ Josh Duhamel
READ MORE
ABOUT ACTOR, JOSH DUHAMEL
Joshua David Duhamel was born on November 14th 1972 in Minot, North Dakota, to Bonny Kemper (retired school teacher, current Executive Director of Minot's Downtown Business and Profession Association) and Larry Duhamel (advertisement salesman). Prior to becoming an actor, Josh Duhamel, also an ardent football player aspired to become a dentist. To achieve this, he attended Minot State University and earned a Bachelor's degree in Science.

Josh Duhamel began modeling around the age of 26, and became popular for his towering physique and well-toned body. His exposure to the world of entertainment afforded him a foot in the door of an acting career, which bore fruit when he was asked to audition for the lead role in Oscar Wilde's The Picture of Dorian Gray film adaptation.

Josh Duhamel has subsequently starred in a great number of series and films and is known for his role in the Las Vegas TV Series (2003 – 2008), Transformers trilogy (2007, 2009 and 2011), Win a Date With Tad Hamilton (2004), When In Rome (2010), The Romantics (2010), New Year's Eve (2011), Wings (2012), Safe Haven (2013). He also has a handful of movies scheduled to come out this year (2014).

Josh Duhamel is married to Stacey Ann Ferguson Duhamel, better known as "Fergie", the singer of the Black Eyed Peas. They have a son together, Axl Jack, who was born on August 29th 2013.

JOSH DUHAMEL QUOTE:
"When I was a kid I dreamed about fame, you know, how cool it would be to be in a movie and to be on TV. I thought about certain movie roles or certain lines from movies by myself in the shower and thought I could do that someday. But I never really believed that I ever had a chance."
---
Oliver Hudson keeps his body in top condition here at Circuit Works in Los Angeles. Here's what he had to say about his experience with us:
NO BETTER WORKOUT
"If I have a free hour in the day, I'm at Circuit Works. There is no better full body workout… Well, maybe one ;)" ~ Oliver Hudson
READ MORE
ABOUT ACTOR, OLIVER HUDSON
Oliver Hudson is the older brother of well-known actress Kate Hudson and the son of even better known actress Goldie Hawn. "Ollie", as Oliver Rutledge Hudson is known, was born in Los Angeles on September 7th 1976 to parents Goldie Hawn and Bill Hudson.

Oliver Hudson is known for his roles in The Out-of-Towners (1999), Going Greek (2001), New Best Friend (2002), Dawson's Creek TV series (2002-2003), The Breed (2006), Rules of Engagement TV series (2007-2013), Grown Ups 2 (2013) and Nashville TV series (2013-2014).

In 2001, Oliver Hudson and Harvey Silver both landed the Comedy Actor Teen Choice Award for Going Greek (2001). In 2002, People Magazine listed him as one of the 50 Most Beautiful People.

Oliver Hudson is married to Erinn Bartlett with whom he has two sons and one daughter. They have been married since June 9th, 2006.

OLIVER HUDSON QUOTES:
[On mother Goldie Hawn]… "My mom is in her mid-60s and has more energy and is more youthful than any human being I know. It's pretty incredible."

"Blood relatives often have nothing to do with family, and similarly, family is about who you choose to make your life with."
---
Elizabeth Rohm keeps herself fit and active here at Circuit Works in Los Angeles. Here's what this gorgeous actress had to say about being a member of Circuit Works LA:
GROWN TO LOVE BEING CHALLENGED
"I had grown to love being challenged as if I had a coach and was on a team. When you're just about to say, "Oooh!" and want to turn that machine off or drop the weights, you're done with your minute and move on to the next place. So you never fatigue any of your muscles so much that you just can't do it."
~ Elizabeth Rohm
READ MORE
ABOUT ACTRESS AND AUTHORESS, ELIZABETH ROHM
Stunning actress, writer, philanthropist and producer Elizabeth Rohm was born on April 28th 1973 in Düsseldorf (North Rhine-Westphalia, Germany) to Duane Morris LLP New York law firm partner, Eberhard Röhm, and American writer Lisa Loverde. Just before she turned one, the family relocated to New York City so that her father could be closer to his place of employment.

Elizabeth Rohm has an affinity with horses and has been competing professionally since the young age of 5. She attended the St. Andrews Sewanee boarding school in Tennessee before going on to achieve an A average in European History, Theatre and Writing at the Sarah Lawrence College.

Elizabeth Rohm first started acting when she landed a role on One Life to Live (1997). She has also starred in the BBC series Eureka Street (1999), American TV series Angel (1999) and serialized drama Bull (2000). Elizabeth Rohm is perhaps best known for her role in the hit TV series Law & Order (1990), Heroes (2006) and Big Shots (2007), and movies The Kreutzer Sonata (2008), Minkow (2011), Abduction (2011) and American Hustle (2013).

In 2002 and 2004, the Screen Actors Guild nominated Elizabeth Rohm and her cast for "Outstanding Performance by an Ensemble in a Drama Series" for Law & Order. In 2014, she was again nominated together with her cast members for "Outstanding Performance by a Cast in a Motion Picture" for the movie American Hustle. This time, she took home the award.

Elizabeth Rohm tragically lost her mother recently to bad health and so, in addition to acting and writing ("Nerissa" 2009 and "Desire" 2011), she dedicates much of her time to advocating a healthy lifestyle and regular exercise. She routinely attends vigorous workout sessions at Circuit Works' fitness center in Brentwood, Los Angeles. Elizabeth Rohm is also a mother to daughter Easton August Anthony.

ELIZABETH ROHM QUOTE:
[On her serious weightlifting workouts at Circuit Works LA]: "I'm not a waif-like girl, and I like that. Never mind dainty; there's nothing even remotely ladylike about a squat."

"Our goal as women should be to discover who we are and not who we think we should be or who the world wants us to be. It's not our responsibility to be arm candy!"
---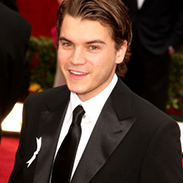 Emile Hirsch is a regular here at Circuit Works in Los Angeles. Here's what this top-rated actor had to say about his experience with us:
EXCELLENT AND FUN WORKOUT
"Circuit Works, under the dynamic leadership of Raphael, is an excellent and fun workout that keeps you fit and inspired to come back hungry for more. Circuit Works works."
~ Emile Hirsh
READ MORE
ABOUT ACTOR, EMILE HIRSCH
Emile Hirsch, 28, is an actor most noted for his roles in movies such as The Dangerous Lives of Altar Boys (2002), The Girl Next Door (2004), The Lords of Dogtown (2006), Into The Wild (2007), Speed Racer (2008), Milk (2008), Killer Joe (2011), The Darkest Hour (2011), Savages (2012) and Lone Survivor (2013).

Emile Hirsch was born on March 13th 1985 in Palms, California, to producer David Hirsch and artist Margaret Hirsch (nee Davenport). He grew up in Los Angeles and Santa Fe, New Mexico, and began his foray into acting at the tender age of 11 with a role in an episode of Kindred: The Embraced (1996).

In his subsequent years, Emile Hirsch landed more and more TV work until finally making his film debut in The Dangerous Lives of Altar Boys (2002). Since his first movie, which screened when he was 17, Emile Hirsch has played the lead and supporting roles in a great number and diversity of movies, from the sci-fi The Darkest Hour (2011) to the adventure drama Into The Wild (2007).

Emile Hirsch (nicknamed "Hirschy") went to Los Angeles' Hamilton Academy of Music and The Performing Arts and, in 2008, was ranked #17 on the "30 Under-30's" actor list by Entertainment Weekly. He now lives in Venice, California, and has a son Valor Hirsch, who was born on October 27th, 2013.

EMILE HIRSCH QUOTE:
"James Dean taught me not to speed, River Phoenix taught me not to DO speed, and Marlon Brando taught me to slow down on the cheeseburgers."
---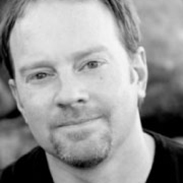 Craig Titley has had some very serious battles with health issues that would have deeply affected the average person. Not Craig! He may be three lives down, but his dedication to Circuit Works helps him keep his body fit and strong. Here is Craig Titley's story:
HOW RAPHAEL (AND CIRCUIT WORKS) SAVED MY LIFE THREE TIMES!
I first started working out with Raphael in the summer of 1999 at his beach boot camp (back before he was a nice guy, a time when he wore military fatigues and actually tried to kill us during each and every workout).
READ MORE
At the time I was 25 lbs over weight, had high cholesterol, and hadn't really worked out in over five years. It was brutal, but by the end of his 8 week bootcamp I had lost all the weight, gained a 6-pack, lowered my cholesterol to the awesome zone, and changed my lifestyle forever. I have never had to battle with those issues ever again.

Three years later I was diagnosed with a cyst in my brain that had to be removed (the cyst, not my brain). It was a somewhat risky surgery and I was told that the recovery could take as long as 6 months. To get ready for the surgery I trained harder then ever with Raphael at his breach boot camp because I knew that the better shape I was in, the better the odds for a successful surgery and a speedy recovery. When I checked into the hospital the doctors were amazed and said I had "the heart rate of a professional athlete." The surgery was a success and within 48 hours I was showing off for the nurses by doing push-ups. Instead of the potential 6 months recovery, it took me 6 weeks and I was soon working out again with the doc's full blessing.

Over the years, due to work schedules and the chaos of life, I was only able to sporadically work out at Raphael's newest and greatest venture, Circuit Works. I was still in pretty good shape (and had been ever since that first beach boot camp back in '99), but every time I was able to go consistently, I quickly got back into GREAT shape. Then, a year and half ago, while doing some mundane work around the house, I herniated a disc in my lower back (getting old's a bitch). Surgery was an option on the table (one that I refused). I was told that at the very least I should stop doing any kind of running (a depressing thing to hear for a guy who loves 5ks, 10ks, mud runs, etc.). So what did I do? I started working out consistently at Circuit Works. Slowly at first, then gradually building up to the point where I was running 12mph on the treadmill during sprints. I was soon back to running 5ks again as well. Obviously, when the doctors said "never run again" they forgot to consult with Raphael and the Circuit Works team.

The moral to this story: there is nothing wrong with you that Raphael and Circuit Works cannot fix! (Except maybe a bad attitude… and I've actually seen a few of those get adjusted as well).

Thank you Raphael. Thank you Circuit Works. Three lives down, six more to go!!!

~ Craig Titley

ABOUT CRAIG TITLEY
Craig Titley is an American writer and producer behind a number of Hollywood movies. These include See Spot Run (2001), Scooby-Doo (2002), Cheaper by the Dozen (2003), Cheaper by the Dozen 2 (2005), and Percy Jackson & the Olympians: The Lightning Thief (2010). He was also the writer behind Star Wars Episode 1: The Clone Wars.

In 1985, Craig Titley graduated from high school and subsequently earned a Master's Degree at the Eastern Illinois University, before completing the Peter Stark Motion Picture Producing Program at the University of Southern California. Craig is currently engaged in a PhD program at the Pacifica Graduate Institute where he is focusing on Mythological Studies.

Throughout his youth, Craig Titley played in a number of metal and punk bands. He was taught to play the guitar at the age of 11 by none other than Rick Sims, the founder of the Didjits.
---
"I'm lazy. But I want be in shape. So I need motivation and instruction. But I don't like people yelling at me and telling me what to do. Enter Circuit Works. I've tried every type of workout out there and I keep coming back to Circuit Works. It offers the most bang for your buck in terms of full body strength training along with hardcore cardio in an upbeat and fun environment. Raphael and the gang are always positive, never boring, and they will leave you exhausted but never tired. Check it out. You won't regret it!" - Jason Ning
SHARE YOUR STORY
Share Your Experience with Us!! Click on any of the review sites below and post your review


SEE WHAT OUR CLIENTS ARE SAYING